One way I save money on clothes for Griff is by buying clothes in advance, at the end of the season. I'm consistently able to buy nice brand name clothes for little money.
I know many people save tons by purchasing clothing at thrift stores, but I haven't found that to be the case for us. For one, I find the clothes to fall into one of two categories. Either the clothes are more worn than I want, or they're like new and priced at about what I would pay in the store for a clearance item.
Instead of scouring thrift store racks in search of great finds, I prefer to shop online at sites like Old Navy and Children's Place. To maximize savings, I'll buy clearance items at the end of a season and tuck them away for later use. Because I'm shopping online and because I'm never shopping with a sense of urgency, I'm able to patiently wait for the best prices.
February is a great time to score deals. Stores are marking down their Winter clothes and rolling out their Spring lines. By buying ahead, you can avoid the stress and damage to your budget that comes with paying full price.
Right now there are a few stores advertising great Presidents' Day sales.
Old Navy
Old Navy has some nice deals on kids' clothes. You can use the coupon code ONSAVEBIG to save 15%, or 20% if you spend more than $100. If you shop through
Shop at Home
, you can get an additional 4% back. Here are a couple of my favorite deals:
Striped Tees for Baby
Priced at $5, it would only be $4.05 after the 15% coupon code and 4% cash back, and there are lots of sizes and colors available.
Girls Floral-Smocked Tees
The sale price is $7, or $5.67 after both discounts.
There are also some decent sales on outerwear for all ages, so if that's something you're looking for, it might not be too hard to hit the $100 mark and get that 20% discount. As always, you get free shipping if you spend more than $50.
Children's Place
If you've ever felt that the prices at Children's Place are too high, you have to check out this sale. You can use coupon code T2G2012 to get 15% off, and you can shop through
Shop at Home
for 8% cash back. There are several great finds, but here are some of the best:
Striped Thermal Top
$4.99, or $3.84 after coupon code and cash back.
Striped Ruffle Top
$2.99, $2.30 after code and cash back.
Through tomorrow, Children's Place is offering free shipping on all orders, but hurry, because sizes and styles are going fast.
Crazy 8
If you've never heard of Crazy 8,it's a less expensive division of Gymboree. There aren't any coupon codes or cash back deals, so the clearance price is what you'll pay. A couple great deals:
Lightning Bolt Polo Shirt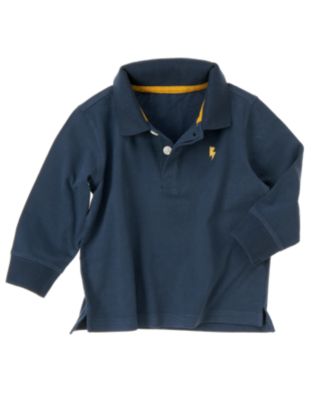 $2.99
Print Knit Skirt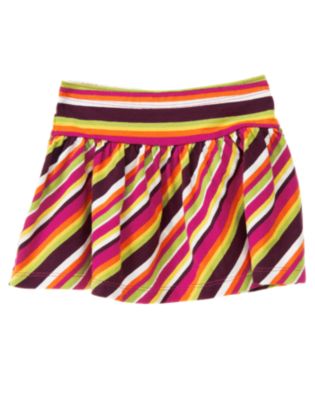 $2.99
These are just the websites I consistently shop at; I'm sure you can find great deals at your favorite place to shop. Remember to maximize your savings by searching for a coupon code first, and by comparing cash back rates at
Ebates
and
Shop at Home
.